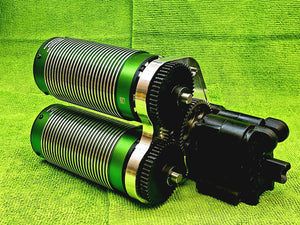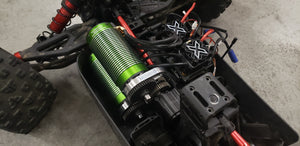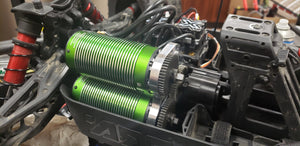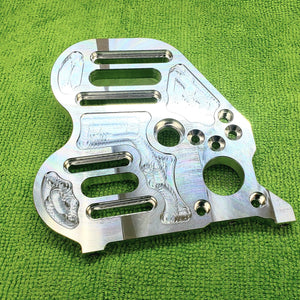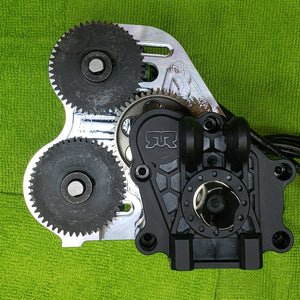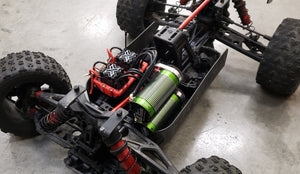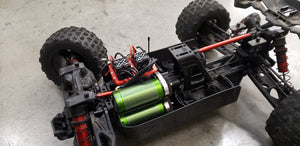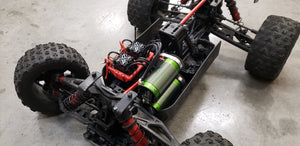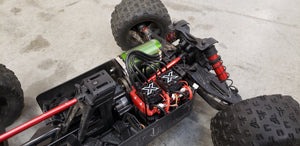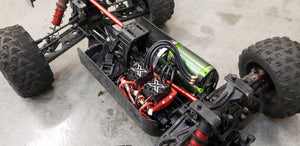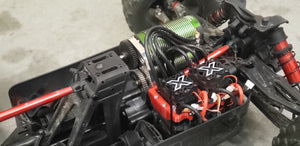 POWER TOWER Dual motor mount for Arrma Kraton/Outcast 8s
When one motor isn't enough now you can mount two! 
 Beautifully machined out of Billet 7075 aluminum, this strong motor mount gives you the opportunity to mount two motors on your Arrma Kraton 8s or Outcast 8s.

It fits up to two 56113, 5687 or 2028 sized motors, and a total tooth count up to 96 teeth! Add one of your pinions and spur teeth to get your total tooth count. For instance the 48 tooth pinions on the stock 47t spur gear is 95 total teeth. 39 spur and 56 pinion is also 95 total teeth. 
This mount requires motors with 8mm diameter shafts that are 30mm long. 
It will work with 25mm or 30mm screw spaced motors. 
More details to come soon!